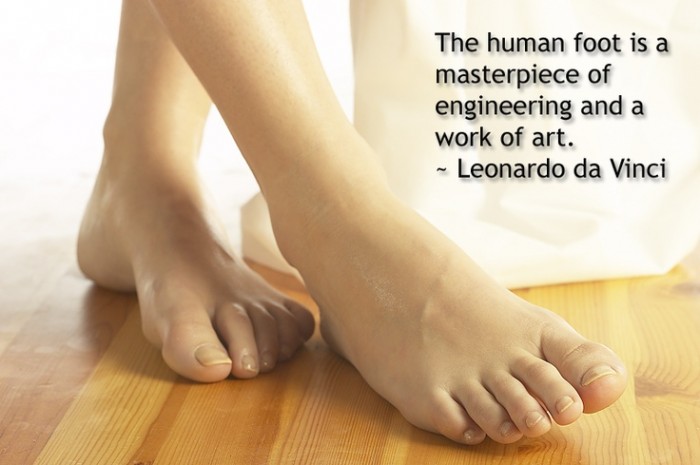 Our Feet help us balance, walk, run, and propel us the equivalent of 5 times around the earth's surface in an average life time.
Our routine podiatry (formerly chiropody) assessment and treatment is suitable for all; young and old, in fact you may be surprised to find out that 9 out of 10 people will have experienced problems with their feet before the age of 30, so podiatry is not just a service for older individuals. Think of our routine podiatry treatment as much the same as a routine check-up with your dentist, but of course for your feet. Our podiatrists are specialists in the areas of the foot, ankle and lower limb complaints and have completed extensive training in these specific areas.
What foot conditions are typically treated in a Routine Podiatry Treatment?
Corns, callus, dry, hard and cracked skin on all areas of the foot.
Painful, thick, yellow, in-growing and fungal infected toenails.
Foot infections such as athletes foot, fungal infections verrucae and warts.
All foot problems associated with diabetes.
Skin conditions such as eczema, psoriasis and dermatitis.
Simple foot and postural pains.
Advanced Treatments Available:
If you do not have any of the condition listed above but do have foot and posture complaints, ask our experienced podiatrists about our advanced treatments available, such as:
Gait Analysis.
Assessment of Sports Injuries.
Laser Foot scanning to manufacture of custom made orthotics.
Foot Mobilisation Techniques – to improve joint movement in the foot.
Podiatric Acupuncture for pain management.
Application of Wilde Pedique – a cosmetic nail to cover damaged unsightly nails.
Surgical treatment of Ingrowing Toenails.
Treatment of Verruce – chemical acids, cryotherapy (freezing), and the revolutionary Falknor's needling technique.
What's included our Routine Podiatry Treatment?
An extensive foot health assessment.
A full review of medical history and medication.
Our HCPC Registered Podiatrists will take time to understand any concerns you may have about your feet.
Hard skin and corns will be removed and nails trimmed and filed.
Our HCPC Registered Podiatrists will provide you with a treatment plan and advice on how to keep your feet healthy.
All patients are assessed on an individual basis and so the treatment can vary slightly, this ensures each and every patient get the right treatment and advice based on their own concerns.
If you choose Leyton Foot Clinic for your podiatry needs you can be reassured that all our podiatrists are registered with the The Health & Care Professions Council and are Members of The Society of Podiatrists and Chiropodists, our podiatrists have over 20 years of experience of treating a full range of foot, ankle and lower limb disorders.
Save
Save